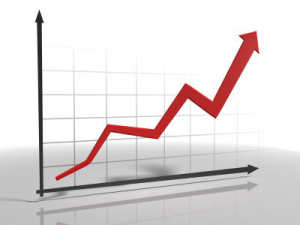 EverydayAssess Manage
The Business Assessment tool designed to:
Reduce organisational risk by ensuring Compliance to Company Policies & Procedures
Improve individual and team productivity through targeted development
How well do your people understand your Company Policies & Procedures?
 Absence    Sickness    Expenses    Timesheets    Grievance
        Bribery & Corruption    Health & Safety        Disaster Recovery
Are they aware of the importance of Equality & Diversity in the workplace?
Are you confident that your managers are informed on Employee Rights?
Do your employees know and understand the company processes and procedures with regard to the way you carry out your business and what is required from you by Government legislation? If not it can lead to potential legal and financial problems which can have costly consequences.
Create a positive image for your company and demonstrate commitment to your employees with the EverydayAssess Manage assessment tool.
Everyday has a simple, low cost tool which assesses an individual or group competency and helps determine future development and training needs. The result is an increasingly professional and capable work force.
EverydayManage is easy to implement and maintain and can be targeted at a particular area of business or process within the organisation.
A tool which is flexible and can easily be updated or modified as legislation or business change occurs.
EverydayManage Benefits.
Effective              Targets the individual's, team's or department's development needs resulting in:
Greater ROI on your training. No wasted investment into areas of the business that do not need it
 Continuous improvement of the processes and people in the organisation
 Automatically records written evidence of compliance, protecting the Company & its management
Efficient               Adopting the Everydaycloud solutions enables a fast implementation
No infrastructure investment required
Staff can undertake assessments 7×24 from almost any location, saving time and reducing costs
Easy to maintain and update, reducing valuable management time
Protection          Assesses the adherence and awareness of Company policies
Protects the legal directors of the business
Ensures shareholder value is maintained
Reduces vulnerability to prosecution
Not only can the tool be used for the processes listed above, it can also be used for any other process where you are required to demonstrate compliance in your business. Select from a range of pre-designed modules in use today or opt for our bespoke development service providing you with a tool geared specifically to improve the effectiveness of your own business
Operations Director of a "global knowledge leader in security":
"Everyday has supported me in developing a management competency assessment system that really adds value to my business. It assesses current and developing management competency and targets future training spend. The result is an increasingly professional and capable management team, less waste and greater efficiency. As system outputs include evidence of competency, compliance can be better proven…a really great service."