click on a name to learn more details about a member of the team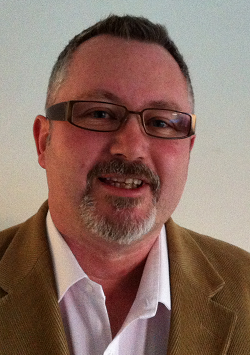 Role:
Client Development & Technical
Key Skills:
Clear understanding of modern software development
Excellent coaching & teaching skills
Good commercial knowledge
An expert in hosting & cloud computing
Good problem solver
Bio:
Jon is an integral member of the Gemsmart team with a wealth of experience in the application of IT into business.
Jon's vision regarding the use of IT is to provide practical and easy to use solutions that help individuals, teams and companies. It has remained one of the drivers behind his success.
A key project Jon has led involved developing simple but effective assessment software tools for a range of social and business requirements. These were taken to market by a partner of Gemsmart, Everyday Limited. Due primarily to Jon's hard work, his ability to learn and absorb new IT techniques, his energy and enthusiasm for sharing that knowledge with others in the business we were able to take to market a range of solutions that met diverse business and social care needs.
Jon has the ability to break down complex questions in a simple, logical manner that makes it easy for others to understand.
He retains a hunger to continually discover new things and has the ability to ensure that others can learn from his own knowledge.
He has a clear and concise way of coaching. His ability to mix verbal and written explanations, combined with a tremendous patience ensures that the people Jon is helping to develop quickly grow their understanding of the specific subject Jon is focusing on.
Jon has extensive experience in a number of career steps. From being in the military, a spell in the police, Jon was a leader in developing the ANPR systems in use today.
His business knowledge comes from running his own business, as MD in a major Business Unit in one of the UK's leading software companies and has a tremendous understanding of today's tools and processes used in software application development.