click on a name to learn more details about a member of the team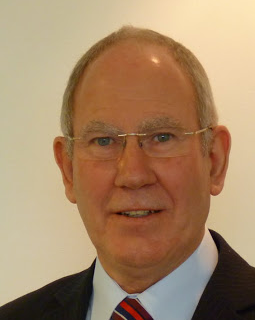 Role: 
IT Consultant
Key Skills:
Experienced client relationship manager working with major accounts
Broad understanding of IT issues and their business implications
Extensive knowledge of local & central government organizations
Strong leadership skills
Bio:
Terry has been an IT professional for over 40 years in a career spanning most aspects of the industry.  This has covered technical, sales, delivery and management roles in both the User and IT Service Provider environments. He has been a member of the BCS for most of this time.
His career in IT started in 1966 with Mott, Hay & Anderson (Consulting Civil Engineers) as a programmer working on tunnel layout and alignment systems used in the building of the Victoria line.  In 1968 he moved to the Systems division of the Ford Motor Company at their Research & Engineering Centre.  Here he was employed in the design of car engineering development systems, IT operations, user liaison followed by a period in software development.  Terry then moved in 1976 to Honeywell and remained with them until 1998 following the company changes to Honeywell-Bull, Bull, Integris and Steria. Since 1998 he has been an independent IT consultant working through his company, Bodiam Services Limited.
During the period of 21 years with Honeywell/Steria, Terry worked in many areas of the company.  Initially, in a technical environment he provided support and management of mainframe and networked systems both in a pre and post contract role.  A period in sales following this was recognised by the company as being very successful and provided a wide experience of the many business and management aspects of the industry.  Account management positions followed and Terry was appointed Sales Manager for the South East in 1989.  In 1992 he took responsibility, as Account Director, for Bull's IRON (Office Systems) contract with the Inland Revenue.  This contract involved the manufacture, development, testing, delivery, installation and support of office systems throughout the Inland Revenue covering some 50,000 networked workstations and 1,600 UNIX servers spread throughout the 850 offices of the Department.
In 1996 he very successfully directed the start-up operation of the newly awarded (then) DSS Focus 96 contract.  Following this he moved to Regional Business Manager in the Outsourcing operation of Integris.  He had responsibility for the delivery and commercial operation in the South of the country having seven direct Business Manager reports covering a wide spectrum of clients.
During his 31 years in IT, Terry has held a wide range of management positions both with direct reports as well as leading cross-divisional teams.  His assignments with Bodiam Services were focused on managing teams geared to efficient delivery and the satisfaction of clients in the central and local government as well as commercial sectors. Prior to working with GemSmart Terry was working with the Criminal Cases Review Commission managing IT change within that organisation.
A number of roles more recently working with GemSmart, have included the responsibility for the sales and marketing of cloud based services supporting children's social care.