Click on a number to cycle through case studies: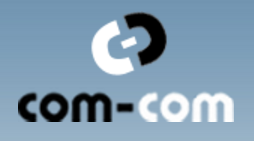 1

  

2

 

3

 

4

 

5

 

6

 

7
Case Study – Case Study 7
Company – Park Place Technologies Computer Computer Limited
Established – 1989
Established in 1989, Computer Computer Limited, (Com-Com) grew to become one of the UK's leading alternative suppliers of IT support and maintenance.
The quality of service they offered and the willingness to go that bit further to help their customers meant Com-Com could proudly claim that in 26 years of trading they have never lost a customer because of a service issue.
Com-Com
"Originally established to provide a value-for-money alternative to Honeywell Bull for support, parts and maintenance on complex minicomputers and other servers the business has evolved greatly since the days of early trading. Today the Company has diversified to extend this low-cost alternative to all major manufacturers of servers and storage."
Gemsmart began working with Computer Computer Limited in 2014 as sales consultants, originally employed to assess the then sales team and develop training and development plans for the people in the sales team. Since then Gemsmart have expanded their role within the organisation. Mike is now acting as the current Head of Sales and Sara is currently working as the Head of Account Sales team. The business has continued to flourish.
The continued success and growth shown in recent years by Com-Com has naturally attracted suitors looking to enhance their position in the UK Third Party Maintenance business. The culmination of the interest shown has recently led to the acquisition of Com-Com by the US organisation Park Place Technologies Limited, (PPT). PPT saw Com-Com as the ideal fit for their drive into the EMEA market and a great fit with their "Service First" philosophy.
The acquisition is now complete and Gemsmart are playing a key role in ensuring the successful integration of the two businesses. We look forward to helping improve the performance of the organisation in  2017.