click on a name to learn more details about a member of the team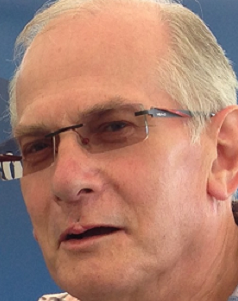 Role:
IT Consultant
Key Skills:
John is an experienced MSP, PRINCE/2 & PMI/PMP Consultant
Delivery focused manager comfortable working in change management and business readiness, or in an IT facing role
John has over 20 years experience in Project Management
John's recent skills cover Regulatory Anti-Money Laundering / Sanctions & Terrorist Financing.
Bio:
John's wider skills cover Requirements gathering / Process reviews, "As-is" Business & "To-be" Target Operating Model creation, Analysis / Development, Procurement, Data management, Integration & Implementation. John gained experience in implementing a Common Operating & Data Model across Europe for two separate clients and experience in a implementing a common SEO Data Model across Europe and South East Asia. In line with the current focus on business strategy, roles have become increasingly more involved in Requirements gathering, Business Analysis as part of a Business Change program, and increased focus on high-level operational, Credit & Reputational risk awareness.
John has held roles across a wide range of organizations, including 10 years with Bull / Integris, 6 years with a Migrations company in a client facing role, nearly 2 years in European delivery projects, 18 months with a Web Design agency (including Eastern Electricity & BBC TV Licensing), 2 years with the Financial Regulator, over 2 years in Central Government (DTI, BERR & DECC), over 1 year with "lastminute.com" and nearly 4 years with the Royal Bank of Scotland.
Functions performed include Program / Project management (up to 40 staff, across multiple sites including the use of 3rd party and Off-shore resources), Time and Materials & Fixed Price projects (up to £12M), Business Analysis, Gap analysis, Implementation, Integration / Outsourcing, Full Life Cycle development (both "Waterfall" & Agile – Scrum / "RAD (DSDM)"), Testing, CRM, Mainframe, Desktop, & Web applications, Process Migrations, Workflow, Data Analysis, Pre-Sales support, Proposal preparation, Bid & Contract management, Project Budgetary controls, Change management, Quality management / Quality reviews, Procurement, Gateway reviews, Project health-checks, Promotion of Best practice techniques, Business Readiness & Go / No-Go reviews.
As well as more recent Business roles, John has over 40 years' experience in IT (including 8 years Software management) and is proficient in – Word, Excel, PowerPoint, Outlook, Access, Project, Visio, Communicator, VB(A), Visual Studio Windows, MYSQL, SharePoint, Linux, MySQLand VMWare etc.